Dr. Tem visited Herber Institute for Design and Arts, School of Music in Arizona State University,  Tempe, AZ  on January 29,  2013.  He has met  Dr. Stauffer, Dr. Schmidt, Dr. Sullivan and Dr. Tobias in Department of Music Education;  Dr. Gary Bitter in Department of Educational Technology and Paul Skiera in "Technology Based Learning and Research" at ASU,  for exchange of ideas about E-Learning in Music Education.

On February 4, 2013, he has met Dr. Jazwinski at School of Liberal Arts in Tulane University, New Orleans, LA. He also met the students and gave a conference about Film Scoring before moving to Nashville, TN.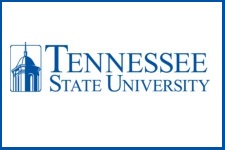 Dr.Tem visited the Department of Music at Tennessee University in Nashville, TN between February 6-8, 2013. He offered a presentation on his work in audio design for film and gaming, discussed how a composer enhances the emotional impact of visual media, and how his own work blends Turkish musical forms with Western approach.